UnpublishedOttawa.com: Empowering Citizen Democracy Through Letter Writing
UnpublishedOttawa.com: Empowering Citizen Democracy Through Letter Writing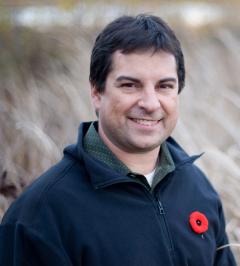 James O'Grady, Founder of Unpublished Media Inc.
Welcome to the first social media website dedicated to current affaris in Canada--An interactive letter writing tool that lets you publish, share and discuss your letters online!
UnpublishedOttawa.com allows anyone who has written a letter, to publish their letter online, share it through e-mail and social media and to create a discussion around it.
Whether it's a letter-to-the-editor of a newspaper, a letter to a business or organization, a personal letter or even a blog post, UnpublishedOttawa.com provides the tools for Canadians and Ottawa area residents to maximize the exposure and potential impact of their letters. With 11 different letter types to choose from, UnpublishedOttawa.com combines the reach and real-time engagement of new media with the power and eloquence of the written word.
Going beyond a standard letter, UnpublishedOttawa.com encourages letter writers to post pictures, audio/video and PDF documents to support their arguments and complement their letters. Through the optional author's note feature, letter writers can describe the context in which their letter was written. Once the letter is published, authors can encourage discussion and debate by using social media and e-mail to share letters with their contacts—family, friends and colleagues.
To help you get started, the UnpublishedOttawa.com team will also share your letter through our social media channels, especially Facebook, where we promote every letter published on UnpublishedOttawa.com.
So, go ahead and Have your Say!
Take advantage of Unpublished Ottawa's free online publishing tools by publishing and sharing your letters today...